YouTube Channels in the Abstract Art Niche
35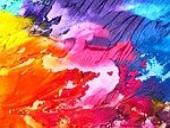 This page lists YouTube channels related to the abstract art niche. Some of these channels focus exclusively on the abstract art niche while others may only devote a few videos to it.
Be sure to scroll down to the bottom of the page to view our AI engine

SakiAI's verdict on how easy it could be to start a successful YouTube channel in this niche in 2022.
If you don't see too many relevant channels listed on this page then please do tell us about some channels in this niche by using the submit YouTube channel page. Alternatively why not start your own YouTube channel in this niche?
FindAChannel's Featured Channels showcases channels started in the last three years and which already have a strong following on YouTube. Be sure to check them out, as they're obviously doing something right on YouTube in 2022.
1. Wow Art 344 videos 3,940,000 subscribers 512,344,454 total views 79.3 gravity $11675.80 estimated monthly earnings
Wow Art can be made in under 30 minutes using items that you probably already have around the house! No special tools or skills are required, so ANYONE can make these cute paintings ! Great fun for the entire family ! - Aluminium Foil Paintings - Cotton Swab Paintings - Seat Cushion Foam...
Channel started: September 2019.
Here is a list of more channels in the abstract art niche. The most relevant channels are listed first.
To find WordPress and Blogger blogs in this niche, visit our sister site FindABlog.Net.
About the Abstract Art Niche
Abstract art uses visual language of shape, form, color and line to create a composition which may exist with a degree of independence from visual references in the world. Western art had been, from the Renaissance up to the middle of the 19th century, underpinned by the logic of perspective and an attempt to reproduce an illusion of visible reality. By the end of the 19th century many artists felt a need to create a new kind of art which would encompass the fundamental changes taking place in technology, science and philosophy. The sources from which individual artists drew their theoretical arguments were diverse, and reflected the social and intellectual preoccupations in all areas of Western culture at that time. Abstract art, non-figurative art, non-objective art, and non-representational art, are closely related terms. They are similar, but perhaps not of identical meaning. Abstraction indicates a departure from reality in depiction of imagery in art. Source: WikiPedia
Saki Says...
We have assigned this niche a popularity score of 18% and a competition score of 94%. The niche's overall potential is 26%. New channels we have found in the Abstract Art niche upload an average of 1 videos per week and gain an average of 5,335 subscribers per week. This niche is pretty competitive in 2022 but with hard work and some top quality content you could do well.

The Abstract Art niche was added to FindAChannel 16 April 2021 (Niche #539). The data for this niche was last updated 17 August 2021.