YouTube Channels in the Fennel Salad Niche
43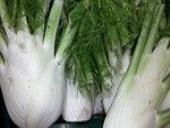 This page lists YouTube channels related to the fennel salad niche. Some of these channels focus exclusively on the fennel salad niche while others may only devote a few videos to it.
Be sure to scroll down to the bottom of the page to view our AI engine

SakiAI's verdict on how easy it could be to start a successful YouTube channel in this niche in 2023.
If you don't see too many relevant channels listed on this page then please do tell us about some channels in this niche by using the submit YouTube channel page. Alternatively why not start your own YouTube channel in this niche?
FindAChannel's Featured Channels showcases channels started in the last three years and which already have a strong following on YouTube. Be sure to check them out, as they're obviously doing something right on YouTube in 2023.
1. The Bumble Nums 48 videos 50,600 subscribers 19,050,260 total views 15.9 gravity $329.97 estimated monthly earnings
Meet the Bumble Nums – three silly chefs who bounce, climb, fly, and stretch their way to finding the secret ingredient in the day's special recipe! Whether it's six purple pears for Purple Pear Pie, one big underwater watermelon for Underwater Watermelon Salad, or four boogieing eggplants for...
Channel started: September 2019.
Here is a list of more channels in the fennel salad niche. The most relevant channels are listed first.
To find WordPress and Blogger blogs in this niche, visit our sister site FindABlog.Net.
Saki Says...
We have assigned this niche a popularity score of just 1% and a competition score of 24%. The niche's overall potential is 41%. New channels we have found in the Fennel Salad niche upload an average of 0 videos per month and gain an average of 19 subscribers per month. This is a fairly competitive niche but if research your market and have some fresh ideas you could do okay.

The Fennel Salad niche was added to FindAChannel 30 April 2021 (Niche #2549). The data for this niche was last updated 04 October 2023.