YouTube Channels in the Fine Art Niche
25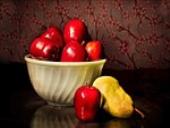 This page lists YouTube channels related to the fine art niche. Some of these channels focus exclusively on the fine art niche while others may only devote a few videos to it.
Be sure to scroll down to the bottom of the page to view our AI engine

SakiAI's verdict on how easy it could be to start a successful YouTube channel in this niche in 2022.
If you don't see too many relevant channels listed on this page then please do tell us about some channels in this niche by using the submit YouTube channel page. Alternatively why not start your own YouTube channel in this niche?
FindAChannel's Featured Channels showcases channels started in the last three years and which already have a strong following on YouTube. Be sure to check them out, as they're obviously doing something right on YouTube in 2022.
1. Luxury Music - Official 392 videos 58,400 subscribers 20,543,640 total views 61.8 gravity $385.55 estimated monthly earnings
Luxury Music is a Low Key channel which moils to cater a very fine Rap and Pop music with lyrics. Hop into our music hub to enjoy the music that chills ya. For any inquires and Suggestions : luxurymusichari@gmail.com We love ya :)
Channel started: April 2018.
2. Elicité 86 videos 25,700 subscribers 3,647,799 total views 54.5 gravity $86.96 estimated monthly earnings
Welcome to the Elicité YouTube channel! We're your personal online wine sommelier
Channel started: August 2018.
Here is a list of more channels in the fine art niche. The most relevant channels are listed first.
To find WordPress and Blogger blogs in this niche, visit our sister site FindABlog.Net.
About the Fine Art Niche
In European academic traditions, fine art is art developed primarily for aesthetics or beauty, distinguishing it from decorative art or applied art, which also has to serve some practical function, such as pottery or most metalwork. In the aesthetic theories developed in the Italian Renaissance, the highest art was that which allowed the full expression and display of the artist's imagination, unrestricted by any of the practical considerations involved in, say, making and decorating a teapot. It was also considered important that making the artwork did not involve dividing the work between different individuals with specialized skills, as might be necessary with a piece of furniture, for example. Even within the fine arts, there was a hierarchy of genres based on the amount of creative imagination required, with history painting placed higher than still life. Source: WikiPedia
Saki Says...
We have assigned this niche a popularity score of 18% and a competition score of 94%. The niche's overall potential is 25%. New channels we have found in the Fine Art niche upload an average of 0 videos per month and gain an average of 25 subscribers per month. This niche is pretty competitive in 2022 but with hard work and some top quality content you could do well.

The Fine Art niche was added to FindAChannel 16 April 2021 (Niche #563). The data for this niche was last updated 18 August 2021.