YouTube Channels in the Home Security Niche
15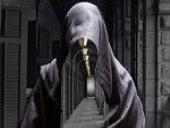 This page lists YouTube channels related to the home security niche. Some of these channels focus exclusively on the home security niche while others may only devote a few videos to it.
Be sure to scroll down to the bottom of the page to view our AI engine

SakiAI's verdict on how easy it could be to start a successful YouTube channel in this niche in 2023.
If you don't see too many relevant channels listed on this page then please do tell us about some channels in this niche by using the submit YouTube channel page. Alternatively why not start your own YouTube channel in this niche?
FindAChannel's Featured Channels showcases channels started in the last three years and which already have a strong following on YouTube. Be sure to check them out, as they're obviously doing something right on YouTube in 2023.
1. Security.org 322 videos 47,300 subscribers 6,415,599 total views 83.8 gravity $237.31 estimated monthly earnings
Here at Security.org, we believe everyone deserves to feel safe and secure. But with so many so-called authorities out there, it's hard to know who you can trust. That's why we've put all our cards on the table. Our team of security experts, advisors, and researchers are the real deal. With a...
Channel started: August 2018.
Here is a list of more channels in the home security niche. The most relevant channels are listed first.
To find WordPress and Blogger blogs in this niche, visit our sister site FindABlog.Net.
About the Home Security Niche
Home security includes both the security hardware placed on a property and individuals' personal security practices. Security hardware includes doors, locks, alarm systems, lighting, motion detectors, and security camera systems. Personal security involves practices like ensuring doors are locked, alarms are activated, owning a Dog, windows are closed, and extra keys are not hidden outside. According to an FBI report, 58.3% of burglaries in the United States involved forcible entry. Per the most recent statistics, the average burglary in the United States takes about 90 seconds to 12 minutes, and on average, a burglar will break into a home within 60 seconds. Most target cash first followed by jewels, drugs, and electronics. Common security methods include never hiding extra keys outside, never turning off all the lights, applying small CCTV stickers on doors, and keeping good tabs with neighbours. Source: WikiPedia
Saki Says...
We have assigned this niche a popularity score of 69% and a competition score of 94%. The niche's overall potential is 14%. New channels we have found in the Home Security niche upload an average of 0 videos per month and gain an average of 2 subscribers per month. Be warned that this is a VERY competitive niche, so check out our featured channels and see how they're managing to build their channels up.

The Home Security niche was added to FindAChannel 14 April 2021 (Niche #256). The data for this niche was last updated 17 January 2023.