YouTube Channels in the Public Speaking Niche
40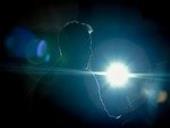 This page lists YouTube channels related to the public speaking niche. Some of these channels focus exclusively on the public speaking niche while others may only devote a few videos to it.
Be sure to scroll down to the bottom of the page to view our AI engine

SakiAI's verdict on how easy it could be to start a successful YouTube channel in this niche in 2023.
If you don't see too many relevant channels listed on this page then please do tell us about some channels in this niche by using the submit YouTube channel page. Alternatively why not start your own YouTube channel in this niche?
FindAChannel's Featured Channels showcases channels started in the last three years and which already have a strong following on YouTube. Be sure to check them out, as they're obviously doing something right on YouTube in 2023.
1. Vinh Giang 516 videos 1,010,000 subscribers 131,335,979 total views 67.7 gravity $5611.35 estimated monthly earnings
Helloooooo! My name is Vinh Giang, if I had to describe myself briefly.. I'd say... I'm an Entrepreneur, Keynote speaker, Magician & Communication Skills Coach :) Yes, I am a mixed breed lol V
Channel started: December 2021.
2. Study With Britney 650 videos 1,800,000 subscribers 834,151,409 total views 63.3 gravity $73371.48 estimated monthly earnings
Awarded Singapore scholarship. Straight A's student seen on news. Britney, also known as Karen Foo, is a graduate of Nanyang Technological University in Singapore. She topped her cohort multiple times and was awarded a scholarship for her good grades. For extra co-curricular activities, she...
Channel started: April 2021.
Here is a list of more channels in the public speaking niche. The most relevant channels are listed first.
To find WordPress and Blogger blogs in this niche, visit our sister site FindABlog.Net.
About the Public Speaking Niche
Public speaking is giving speech face to face to live audience. However, due to the evolution of public speaking, it is modernly viewed as any form of speaking between an audience and the speaker. Traditionally, public speaking was considered to be a part of the art of persuasion. The act can accomplish particular purposes including to inform, to persuade, and to entertain. Additionally, differing methods, structures, and rules can be utilized according to the speaking situation. Public speaking was developed in Rome and Greece. Prominent thinkers from these lands influenced the development and evolutionary history of public speaking. Currently, technology continues to transform the art of public speaking through newly available technology such as videoconferencing, multimedia presentations, and other nontraditional forms. Source: WikiPedia
Saki Says...
We have assigned this niche a popularity score of just 8% and a competition score of 94%. The niche's overall potential is 28%. New channels we have found in the Public Speaking niche upload an average of 0 videos per month and gain an average of 13,368 subscribers per month. This is a fairly competitive niche but if research your market and have some fresh ideas you could do okay.

The Public Speaking niche was added to FindAChannel 14 April 2021 (Niche #238). The data for this niche was last updated 04 November 2023.