YouTube Channels in the Sci Fi Niche
38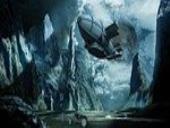 This page lists YouTube channels related to the sci fi niche. Some of these channels focus exclusively on the sci fi niche while others may only devote a few videos to it.
Be sure to scroll down to the bottom of the page to view our AI engine

SakiAI's verdict on how easy it could be to start a successful YouTube channel in this niche in 2023.
If you don't see too many relevant channels listed on this page then please do tell us about some channels in this niche by using the submit YouTube channel page. Alternatively why not start your own YouTube channel in this niche?
FindAChannel's Featured Channels showcases channels started in the last three years and which already have a strong following on YouTube. Be sure to check them out, as they're obviously doing something right on YouTube in 2023.
1. Movies Insight Hindi 1,014 videos 5,130,000 subscribers 1,883,923,228 total views 63.3 gravity $48218.25 estimated monthly earnings
This entertainment channel is all about story explanation of Hollywood and Bollywood movies. To do movies explained in Hindi/Urdu first, we watch the full movie and then try our best to provide synopsis in easy words with suitable video footage and subtitles. So, in no time, you will get fully...
Channel started: February 2020.
2. Xiran Jay Zhao 35 videos 478,000 subscribers 21,780,544 total views 84.9 gravity $641.12 estimated monthly earnings
#1 New York Times bestselling author of IRON WIDOW, a sci-fi reimagining of China's only female emperor, out now (order links
Channel started: September 2020.
Here is a list of more channels in the sci fi niche. The most relevant channels are listed first.
To find WordPress and Blogger blogs in this niche, visit our sister site FindABlog.Net.
About the Sci Fi Niche
Science fiction is a genre of speculative fiction that typically deals with imaginative and futuristic concepts such as advanced science and technology, space exploration, time travel, parallel universes, and extraterrestrial life. It has been called the literature of ideas, and often explores the potential consequences of scientific, social, and technological innovations. Science fiction, whose roots go back to ancient times, is related to fantasy, horror, and superhero fiction, and contains many subgenres. Its exact definition has long been disputed among authors, critics, scholars, and readers. Science fiction literature, film, television, and other media have become popular and influential over much of the world. Besides providing entertainment, it can also criticize present-day society, and is often said to inspire a sense of wonder. Source: WikiPedia
Saki Says...
We have assigned this niche a popularity score of just 1% and a competition score of 82%. The niche's overall potential is 30%. New channels we have found in the Sci Fi niche upload an average of 2 videos per week and gain an average of 1,575 subscribers per week. This is a fairly competitive niche but if research your market and have some fresh ideas you could do okay.

The Sci Fi niche was added to FindAChannel 24 April 2021 (Niche #1540). The data for this niche was last updated 03 March 2023.