YouTube Channels in the Vertical Blinds Niche
22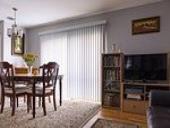 This page lists YouTube channels related to the vertical blinds niche. Some of these channels focus exclusively on the vertical blinds niche while others may only devote a few videos to it.
Be sure to scroll down to the bottom of the page to view our AI engine

SakiAI's verdict on how easy it could be to start a successful YouTube channel in this niche in 2021.
If you don't see too many relevant channels listed on this page then please do tell us about some channels in this niche by using the submit YouTube channel page. Alternatively why not start your own YouTube channel in this niche?
FindAChannel's Featured Channels showcases channels started in the last three years and which already have a strong following on YouTube. Be sure to check them out, as they're obviously doing something right on YouTube in 2021.
1. Best of The Voice 361 videos 2,140,000 subscribers 750,334,084 total views 55.1 gravity $26545.79 estimated monthly earnings
The best Blind Auditions, Battles and Live performances of The Voice, all together on one platform. Watch how these talented singers made the coaches turn their red chairs ✌️
Channel started: February 2019.
2. Hanging With The Hamiltons 36 videos 660,000 subscribers 12,714,394 total views 66.1 gravity $573.59 estimated monthly earnings
Hangin' with the Hamiltons follows Lauren and Cameron's day-to-day adventures
Channel started: February 2020.
Here is a list of more channels in the vertical blinds niche. The most relevant channels are listed first.
To find WordPress and Blogger blogs in this niche, visit our sister site FindABlog.Net.
About the Vertical Blinds Niche
A window blind is a type of window covering. There are many different kinds of window blinds which use a variety of control systems. A typical window blind is made up of several long horizontal slats of various types of hard material, including wood, plastic or metal which are held together by cords that run through the blind slats. Vertical blinds run along a track system which can tilt open and closed and move side-to-side. Window blinds can be maneuvered with either a manual or remote control by rotating them from an open position, with slats spaced out, to a closed position where slats overlap and block out most of the light. There are also several types of window coverings, called shades, that use a single piece of soft material instead of slats. Source: WikiPedia
Saki Says...
We have assigned this niche a popularity score of just 2% and a competition score of 94%. The niche's overall potential is 29%. New channels we have found in the Vertical Blinds niche upload an average of 0 videos per month and gain an average of 0 subscribers per month. This niche is pretty competitive in 2021 but with hard work and some top quality content you could do well.

The Vertical Blinds niche was added to FindAChannel 24 April 2021 (Niche #1526). The data for this niche was last updated 02 October 2021.