YouTube Channels in the Website Design Niche
15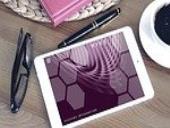 This page lists YouTube channels related to the website design niche. Some of these channels focus exclusively on the website design niche while others may only devote a few videos to it.
Be sure to scroll down to the bottom of the page to view our AI engine

SakiAI's verdict on how easy it could be to start a successful YouTube channel in this niche in 2023.
If you don't see too many relevant channels listed on this page then please do tell us about some channels in this niche by using the submit YouTube channel page. Alternatively why not start your own YouTube channel in this niche?
FindAChannel's Featured Channels showcases channels started in the last three years and which already have a strong following on YouTube. Be sure to check them out, as they're obviously doing something right on YouTube in 2023.
1. Desi Marketer 56 videos 35,100 subscribers 1,020,476 total views 72.2 gravity $36.61 estimated monthly earnings
Hey friends! I'm Aashish and on this channel, I share all my learnings and experiences about my journey of being an affiliate marketer. Now I am not your Guru, nor do I claim to be the master of these skills. But certainly, I am passionate about these things. I share videos about sales funnels,...
Channel started: April 2019.
Here is a list of more channels in the website design niche. The most relevant channels are listed first.
To find WordPress and Blogger blogs in this niche, visit our sister site FindABlog.Net.
About the Website Design Niche
Web design encompasses many different skills and disciplines in the production and maintenance of websites. The different areas of web design include web graphic design; user interface design; authoring, including standardised code and proprietary software; user experience design; and search engine optimization. Often many individuals will work in teams covering different aspects of the design process, although some designers will cover them all. The term web design is normally used to describe the design process relating to the front-end design of a website including writing markup. Web design partially overlaps web engineering in the broader scope of web development. Web designers are expected to have an awareness of usability and if their role involves creating markup then they are also expected to be up to date with web accessibility guidelines. Source: WikiPedia
Saki Says...
We have assigned this niche a popularity score of 71% and a competition score of 94%. The niche's overall potential is 12%. New channels we have found in the Website Design niche upload an average of 0 videos per month and gain an average of 14 subscribers per month. Be warned that this is a VERY competitive niche, so check out our featured channels and see how they're managing to build their channels up.

The Website Design niche was added to FindAChannel 16 April 2021 (Niche #533). The data for this niche was last updated 30 May 2023.