YouTube Channels in the Wedding Dresses Niche
30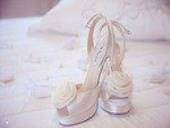 This page lists YouTube channels related to the wedding dresses niche.
If you don't see too many relevant channels listed on this page then please do tell us about some channels in this niche by using the submit YouTube channel page. Alternatively why not start your own YouTube channel in this niche?
FindAChannel's Featured Channels showcases channels started in the last three years and which already have a strong following on YouTube. Be sure to check them out, as they're obviously doing something right on YouTube in 2021.
1. Hello Hunnay with Jeannie Mai 118 videos 647,000 subscribers 45,310,263 total views 61.8 gravity $2121.95 estimated monthly earnings
Shop my merch in the Black Friday Sale! 25% OFF EVERYTHING ? http
Channel started: January 2019.
2. Say Yes to the Dress 514 videos 1,440,000 subscribers 876,589,430 total views 59.5 gravity $24635.27 estimated monthly earnings
Welcome to the brand new Say Yes to the Dress channel! Here you will find all the best clips, compilations, episode highlights and exclusive behind the scenes footage for all the Say Yes to the Dress regions! Go on, have a browse and don't forget to subscribe for all the most dramatic, emotional...
Channel started: June 2018.
Here is a list of more channels in the wedding dresses niche. The most relevant channels are listed first.
To find WordPress and Blogger blogs in this niche, visit our sister site FindABlog.Net.
About the Wedding Dresses Niche
A wedding dress or bridal gown is the dress worn by the bride during a wedding ceremony. The color, style and ceremonial importance of the gown can depend on the religion and culture of the wedding participants. In Western cultures, the wedding dress is most commonly white, which fashion was made popular by Queen Victoria when she married in 1840. In eastern cultures, brides often choose red to symbolize auspiciousness. Source: WikiPedia
Saki Says...
We have assigned this niche a popularity score of 18% and a competition score of 94%. The niche's overall potential is 25%. New channels we have found in the Wedding Dresses niche upload an average of 0 videos per month and gain an average of 7,308 subscribers per month. This niche is pretty competitive in 2021 but with hard work and some top quality content you could do well.

The Wedding Dresses niche was added to FindAChannel 19 April 2021 (Niche #1117). The data for this niche was last updated 13 September 2021.