YouTube Channels in the Whatsapp Messenger Niche
37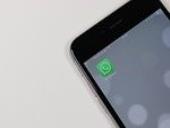 This page lists YouTube channels related to the whatsapp messenger niche. Some of these channels focus exclusively on the whatsapp messenger niche while others may only devote a few videos to it.
Be sure to scroll down to the bottom of the page to view our AI engine

SakiAI's verdict on how easy it could be to start a successful YouTube channel in this niche in 2023.
If you don't see too many relevant channels listed on this page then please do tell us about some channels in this niche by using the submit YouTube channel page. Alternatively why not start your own YouTube channel in this niche?
FindAChannel's Featured Channels showcases channels started in the last three years and which already have a strong following on YouTube. Be sure to check them out, as they're obviously doing something right on YouTube in 2023.
1. ??_??_????????_??_E 121 videos 69 subscribers 12,950 total views
Hey, WhatsApp Messenger is a fast, simple and secure app that I use to message and call the people I care about. Get it for free at https://www.whatsapp.com/download/
Channel started: June 2020.
2. PARI STUDIO 17 videos 5 subscribers 4,494 total views
?? create a short...?? upload videos...??Go live...????Ad to your story...???? create your post....PARI STUDIO VIRAL Contact NBR. WhatsApp Messenger Mo 9337766175 Link. ????????https://youtube.com/channel/UC3bYrtep1bIiAoglvTmdnow
Channel started: February 2022.
Here is a list of more channels in the whatsapp messenger niche. The most relevant channels are listed first.
To find WordPress and Blogger blogs in this niche, visit our sister site FindABlog.Net.
About the Whatsapp Messenger Niche
WhatsApp Messenger, or simply WhatsApp, is an American freeware, cross-platform centralized messaging and voice-over-IP service owned by Facebook, Inc. It allows users to send text messages and voice messages, make voice and video calls, and share images, documents, user locations, and other content. WhatsApp's client application runs on mobile devices but is also accessible from desktop computers, as long as the user's mobile device remains connected to the Internet while they use the desktop app. The service requires each user to provide a standard cellular mobile telephone number for registering with the service. In January 2018, WhatsApp released a standalone business app targeted at small business owners, called WhatsApp Business, to allow companies to communicate with customers who use the standard WhatsApp client. The client application was created by WhatsApp Inc. of Mountain View, California, which was acquired by Facebook in February 2014 for approximately US$19.3 billion. Source: WikiPedia
Saki Says...
We have assigned this niche a popularity score of just 3% and a competition score of 54%. The niche's overall potential is 32%. New channels we have found in the Whatsapp Messenger niche upload an average of 0 videos per month and gain an average of 0 subscribers per month. This is a fairly competitive niche but if research your market and have some fresh ideas you could do okay.

The Whatsapp Messenger niche was added to FindAChannel 27 April 2021 (Niche #1919). The data for this niche was last updated 18 March 2023.