YouTube Channels in the Work At Home Niche
13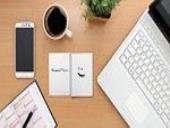 This page lists YouTube channels related to the work at home niche. Some of these channels focus exclusively on the work at home niche while others may only devote a few videos to it.
Be sure to scroll down to the bottom of the page to view our AI engine

SakiAI's verdict on how easy it could be to start a successful YouTube channel in this niche in 2021.
If you don't see too many relevant channels listed on this page then please do tell us about some channels in this niche by using the submit YouTube channel page. Alternatively why not start your own YouTube channel in this niche?
FindAChannel's Featured Channels showcases channels started in the last three years and which already have a strong following on YouTube. Be sure to check them out, as they're obviously doing something right on YouTube in 2021.
1. AD Technovation 348 videos 32,900 subscribers 2,045,780 total views 63.7 gravity $424.53 estimated monthly earnings
AD TECHNOVATION is totally focus on Online Earning & Learning ,Technology & innovation ,here you we will share informative videos about the best ideas apps websites to earn money online & work from home & tech services ,apps ,websites ,products views & reviews future technological aspects & a...
Channel started: November 2019.
2. John Escape 470 videos 39,300 subscribers 1,897,947 total views 65.8 gravity $119.67 estimated monthly earnings
Hey whats up! My name is John and welcome to my channel. I post up daily videos showing you how you can make money online and in general work from home jobs. Like most people I decided I needed a side hustle to make money fast and to add an additional income stream to my house hold. So I got on...
Channel started: June 2018.
3. Joma in NYC 31,100 subscribers 150,897 total views 66.2 gravity $107.39 estimated monthly earnings
I read the New Yorker to blend in. I work from home at a big tech company. I like to think about digital media.
Channel started: March 2021.
Here is a list of more channels in the work at home niche. The most relevant channels are listed first.
To find WordPress and Blogger blogs in this niche, visit our sister site FindABlog.Net.
About the Work At Home Niche
A home business is a small business that operates from the business owner's home office. In addition to location, home businesses are usually defined by having a very small number of employees, usually all immediate family of the business owner, in which case it is also a family business. Home businesses generally lack shop frontage, customer parking and street advertising signs. Such businesses are sometimes prohibited by residential zoning regulations. The prospect of working from home has gained credibility over the years. Home offices can now compete with small commercial businesses and save on rent in the process. It may also be possible to tax deduct some of your home expenses while running a home based business. Faxes, high speed internet connections, dedicated home telephone lines, and cell phones help to make a home-based business a reality. Source: WikiPedia
Saki Says...
We have assigned this niche a popularity score of 77% and a competition score of 94%. The niche's overall potential is 11%. New channels we have found in the Work At Home niche upload an average of 0.1 videos per week and gain an average of 67 subscribers per week. Be warned that this is a VERY competitive niche, so check out our featured channels and see how they're managing to build their channels up.

The Work At Home niche was added to FindAChannel 14 April 2021 (Niche #247). The data for this niche was last updated 24 July 2021.