YouTube Channels in the Street Workout Niche
40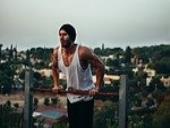 This page lists YouTube channels related to the street workout niche. Some of these channels focus exclusively on the street workout niche while others may only devote a few videos to it.
Be sure to scroll down to the bottom of the page to view our AI engine

SakiAI's verdict on how easy it could be to start a successful YouTube channel in this niche in 2023.
If you don't see too many relevant channels listed on this page then please do tell us about some channels in this niche by using the submit YouTube channel page. Alternatively why not start your own YouTube channel in this niche?
FindAChannel's Featured Channels showcases channels started in the last three years and which already have a strong following on YouTube. Be sure to check them out, as they're obviously doing something right on YouTube in 2023.
1. Streetworkout Army Shorts 3,364 videos 241,000 subscribers 496,042,055 total views 62.1 gravity $16673.30 estimated monthly earnings
Streetworkout Army
Channel started: December 2020.
2. MC WORKOUT 435 videos 447,000 subscribers 648,172,540 total views 65.1 gravity $21872.63 estimated monthly earnings
Hey! i'm the creator of MC WORKOUT!. You can find me on Instagram: _Mariocaballero, for any cuestion or for Online Coaching ??! LINK ??: https://www.instagram.com/_mariocaballero/ Thanks for subscribing and for making this family bigger!
Channel started: December 2020.
Here is a list of more channels in the street workout niche. The most relevant channels are listed first.
To find WordPress and Blogger blogs in this niche, visit our sister site FindABlog.Net.
About the Street Workout Niche
Street workout is a physical activity performed mostly in outdoor parks or public facilities. It became a popular movement in Russia, Israel, Eastern Europe, and the United States, especially in New York City, Baltimore's urban neighborhoods, Myanmar, and Morocco. It has now spread all over the world. It is a combination of athletics, calisthenics, and sports. Street workout is a modern name for bodyweight workouts in outdoor parks. There are also street workout teams and organized competitions exercises such as pull-ups, chin-ups, push-ups, dips, bodyweight rows, muscle-ups, sit-ups and squats. Street workout also involves some static holds such as the human flag, front lever, back lever, L-sit and planche. Street workout is divided in two main branches, the first one being strength training and the second dynamics. Strength training includes the isometric holds like: planche, front lever, back lever, etc. Source: WikiPedia
Saki Says...
We have assigned this niche a popularity score of just 9% and a competition score of 74%. The niche's overall potential is 31%. New channels we have found in the Street Workout niche upload an average of 3.5 videos per week and gain an average of 877 subscribers per week. This is a fairly competitive niche but if research your market and have some fresh ideas you could do okay.

The Street Workout niche was added to FindAChannel 18 April 2021 (Niche #994). The data for this niche was last updated 19 June 2023.